HERE WE DO MUCH MORE THAN SLEEP
SET YOUR BAGS DOWN AT Hife
Experience the Hife co-living life! As well as all the privacy and home comforts you need, you'll enjoy a range of inspiring spaces. Here, it's also about fun events and meeting others. We live life to the max.
Explore our residences
SETTLE IN, LIVE YOUR BEST LIFE
Are you coming on your own, as a couple or with friends? From studios to 5BR apartments, make our fully equipped accommodation your very own cocoon.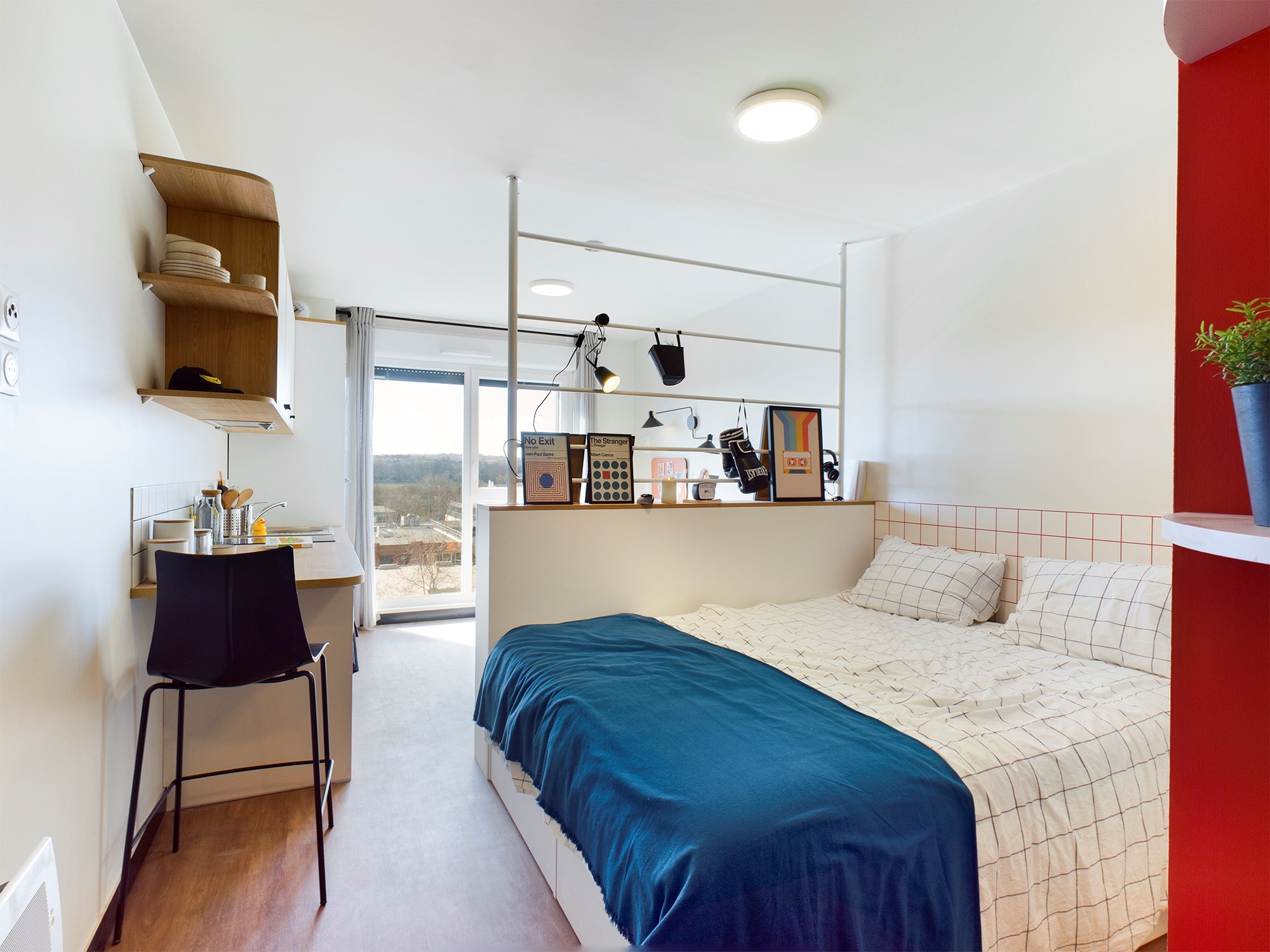 Our M Apartments are Hife studios with everything you need. To work, host friends or simply laze around, you'll feel right at home here. Complete with washer, dryer and even a Marshall speaker. What more do you need?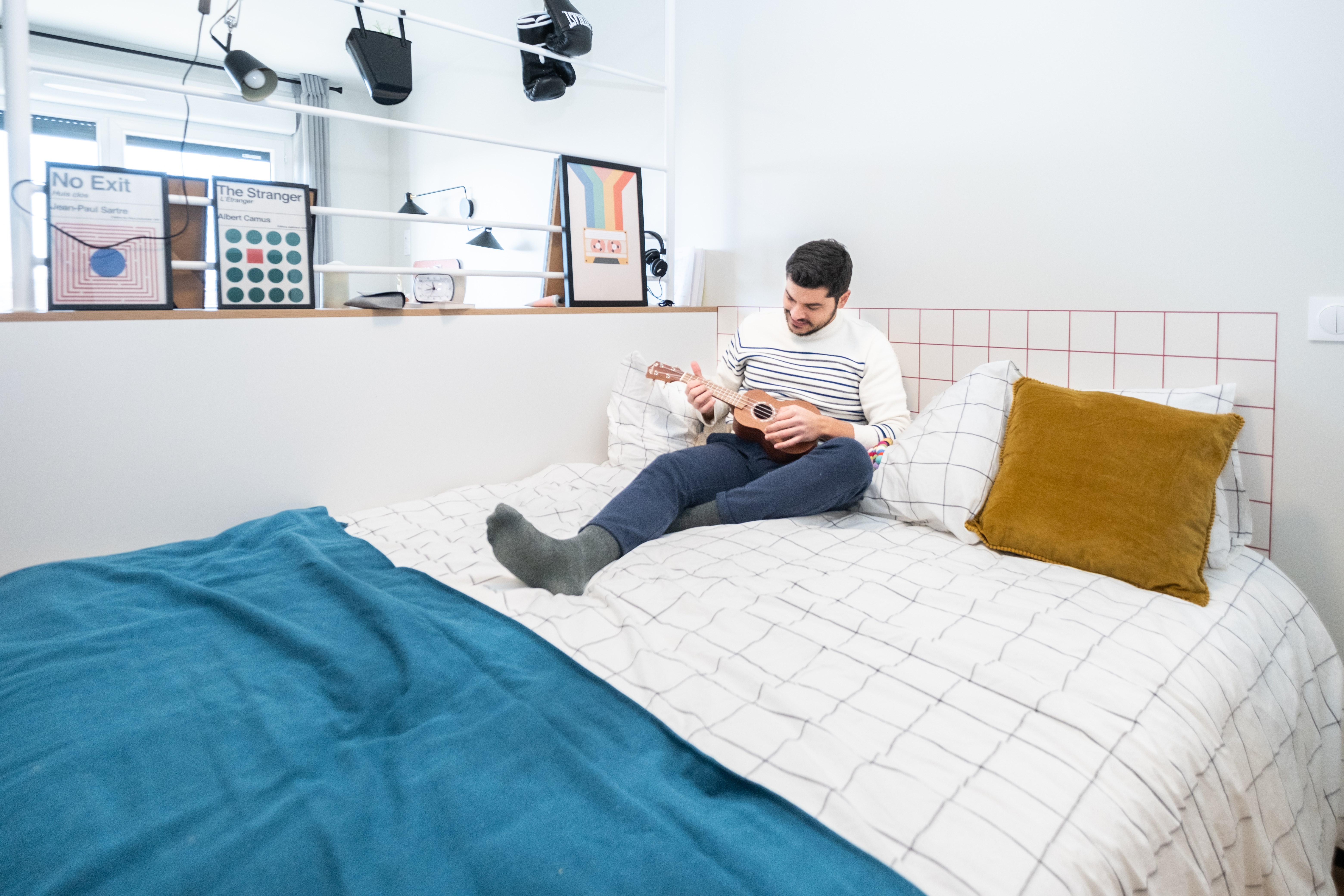 Our L Apartments are like the M but bigger. The same appliances, the same services, the same ambiance, but with a larger surface area. It can only be described as "feeling like home"!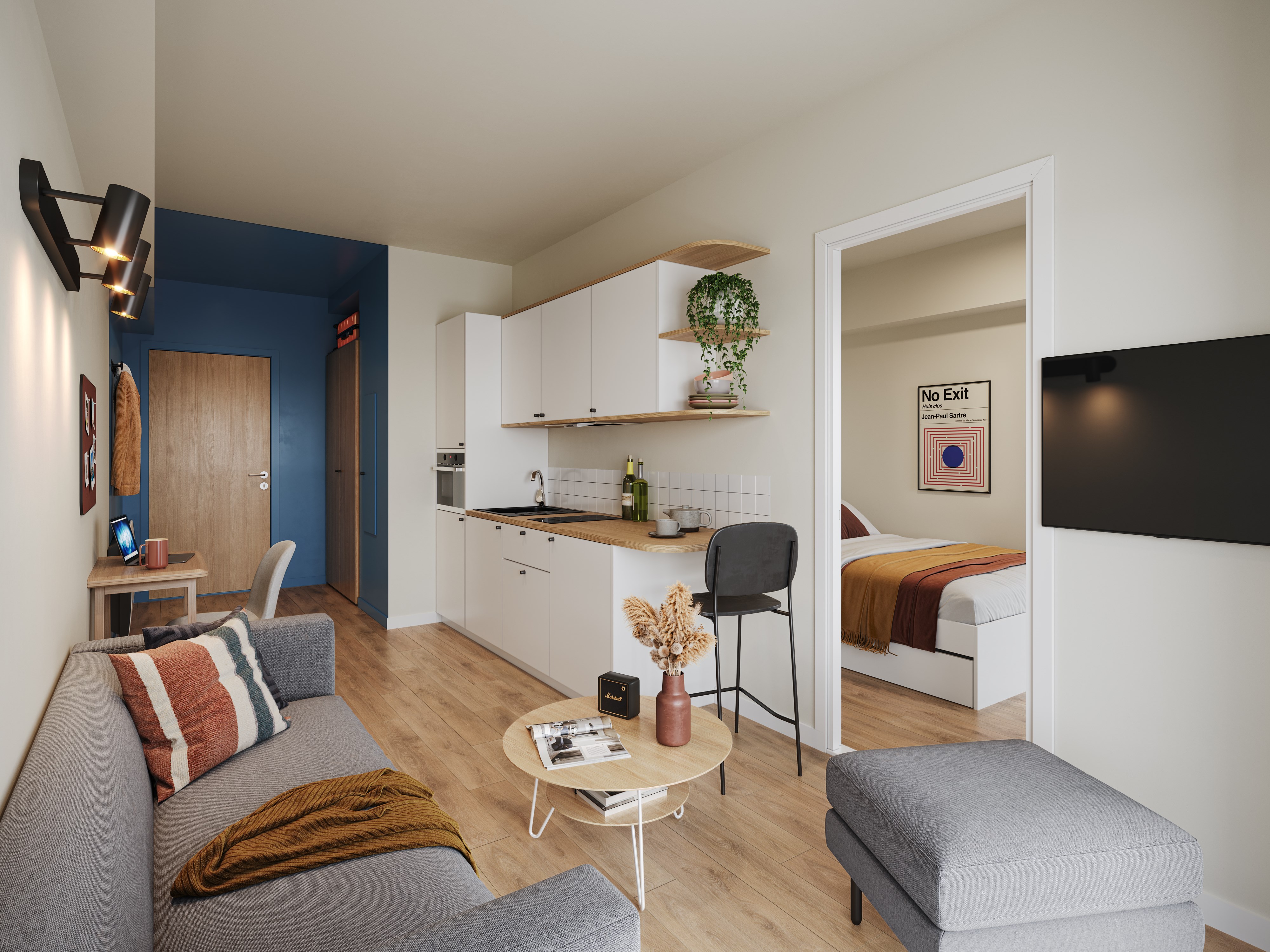 Our XL Apartment is a fully-equipped 1BR flat with separate bedroom for XL space and comfort. It's perfect for enjoying days and nights in total peace.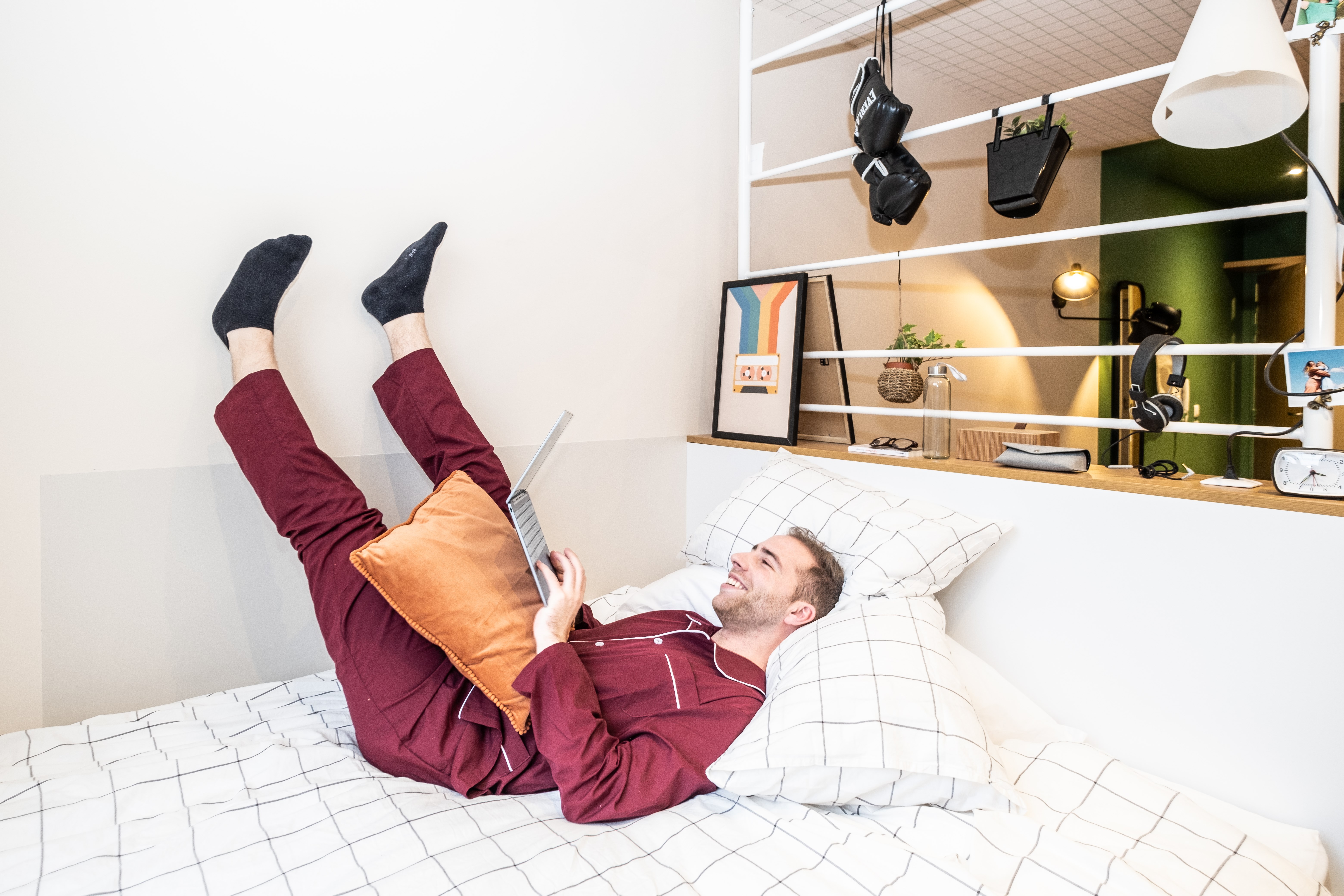 A Duplex is your castle! On your own or as a couple, Hife's duplexes strike the perfect balance between living with others and personal space. Of course, it's all fully equipped as well.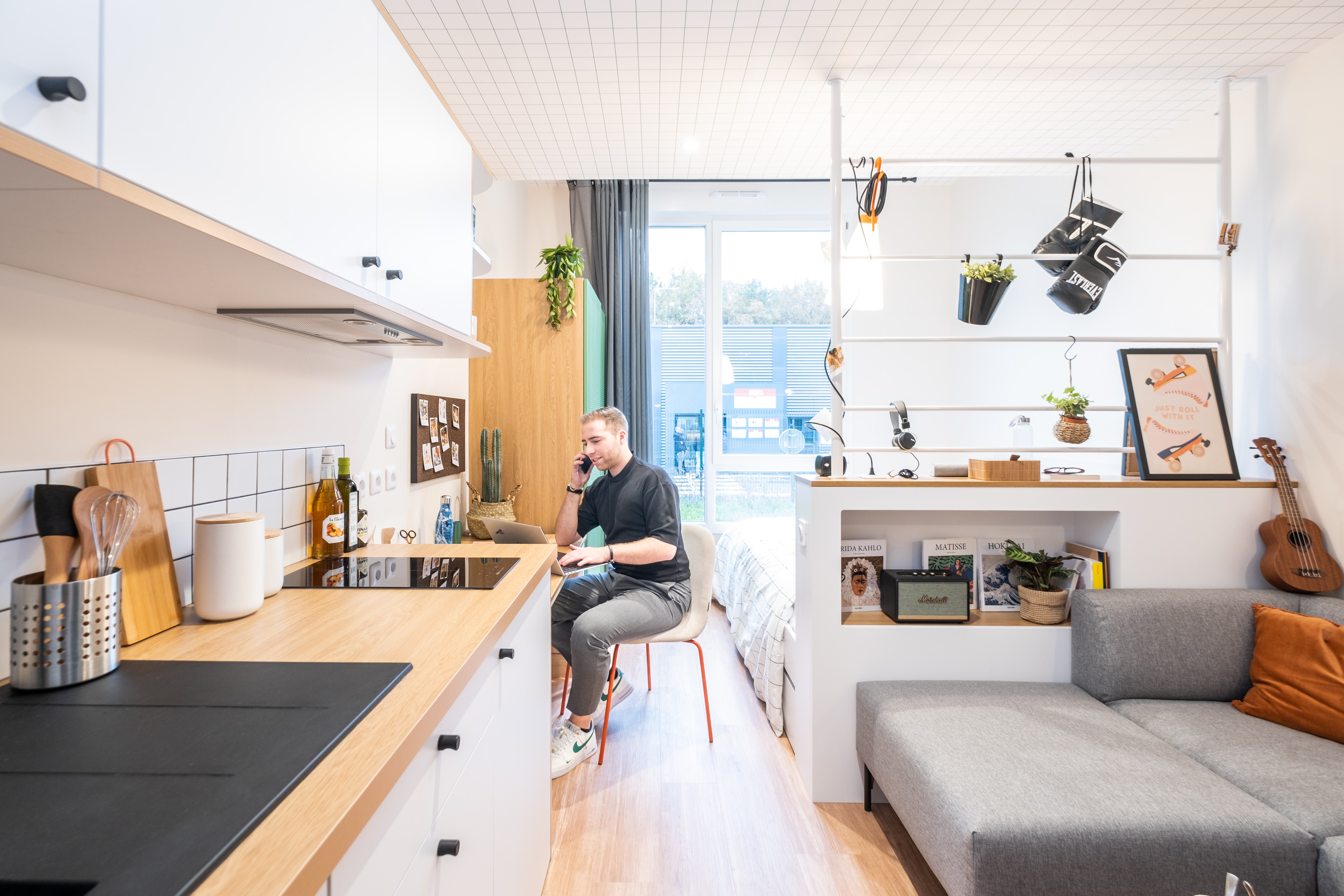 Hife's Lofts are for those who love living with others. Experience the flatmate life by bringing your friends or making new ones. And, of course, you can still enjoy the privacy of your own spacious bedroom and bathroom.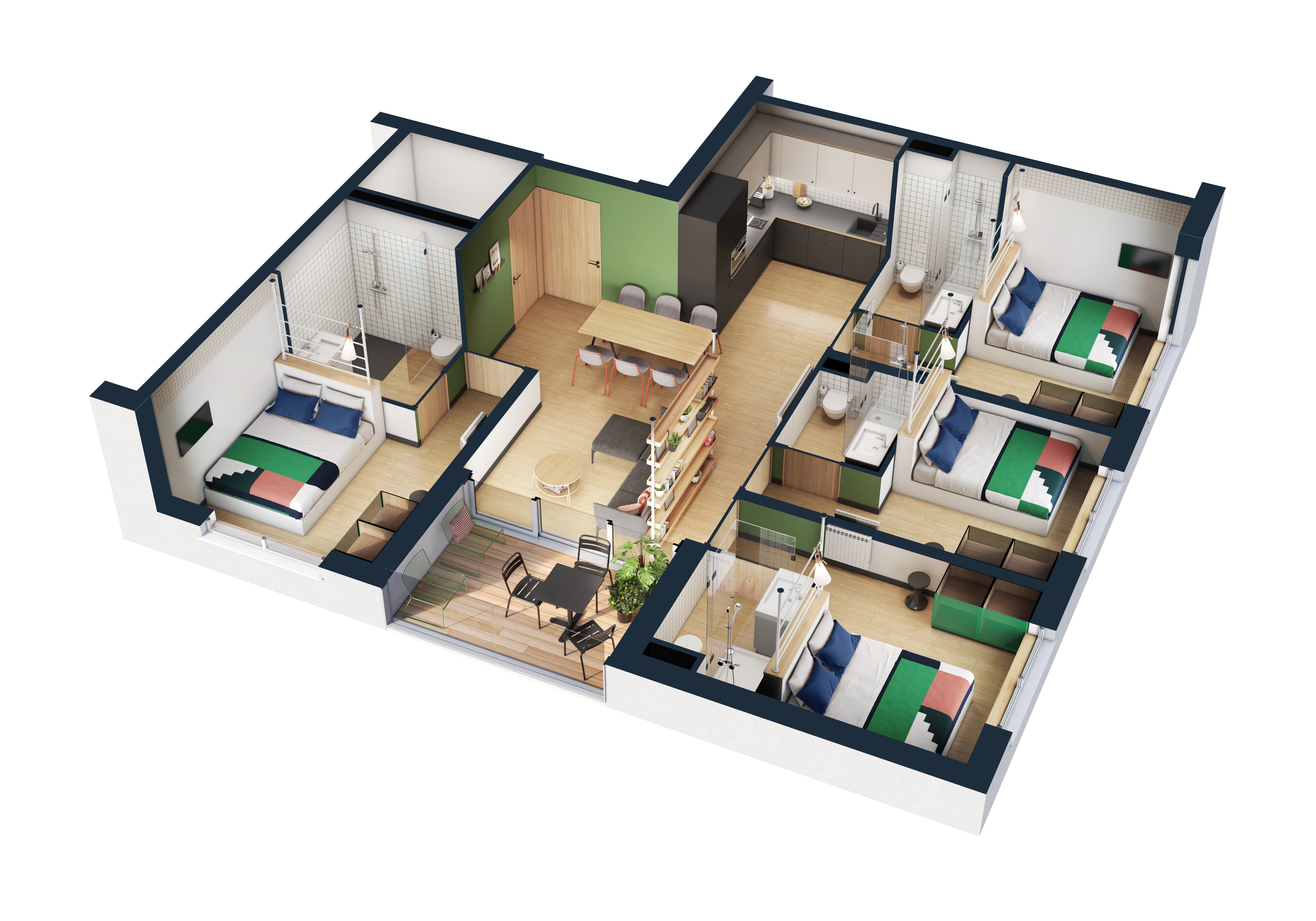 Hife's Lofts are for those who love living with others. Experience the flatmate life by bringing your friends or making new ones. And, of course, you can still enjoy the privacy of your own spacious bedroom and bathroom.
DO YOU PASS THROUGH REGULARLY?
Whether you are a flex-worker, freelancer or business traveller, we offer fully customisable stay options. We look after your belongings so it's like coming back home each time. At Hife, we believe co-living should be flexible.
Discover
MAKE YOURSELF AT HOME
IN 4 STEPS
Select your accommodation type and optional extras
Complete the details about yourself and those accompanying you
Provide your supporting documents
Sign and pay
Supporting document list
ACCOMMODATION WITH SERVICES
Yes, all this is included too!
Hife TEAM

The Hife team is available 24/7 to welcome you in the Live Up and answer all your questions on co-living, services and events.

Karaoke booth

Open Gym

Equipment loans

Click & Collect

Wifi

BOOK SWAP

Good deals

STREAMING PLATFORMS

Accessible for people with reduced mobility

SOS maintenance

Bicycle storage

Gaming

Speed Check-in
SPACES JUST FOR YOU
Co-residents have access to a wide range of areas, which are available in most of our residences.
THE Hife EXPERIENCE AT YOUR FINGERTIPS
Stay connected with the Hife community, book places or services, or find out about upcoming events... Yes, it's all in your pocket, with the Hife app.
Our co-residents enjoy benefits on services and events
Access your account and useful documents
Book premium services
All your residence's news
Connected and responsive support
UNIQUE EVENTS AND CLASSES!
There really is something for everyone, whether you want to have fun with friends, meet new people, learn more about a specific topic, or simply be entertained. So, see you there?
Green Thumb Classes
Do you love plants but can't even take care of a cactus? Our gardening classes are just what you need!
Voir le détail
Sports class
Too much energy or you just need to let off steam? Boxing, CrossFit, pilates, yoga, TRX… Choose the fitness option that fits you the best!
Voir le détail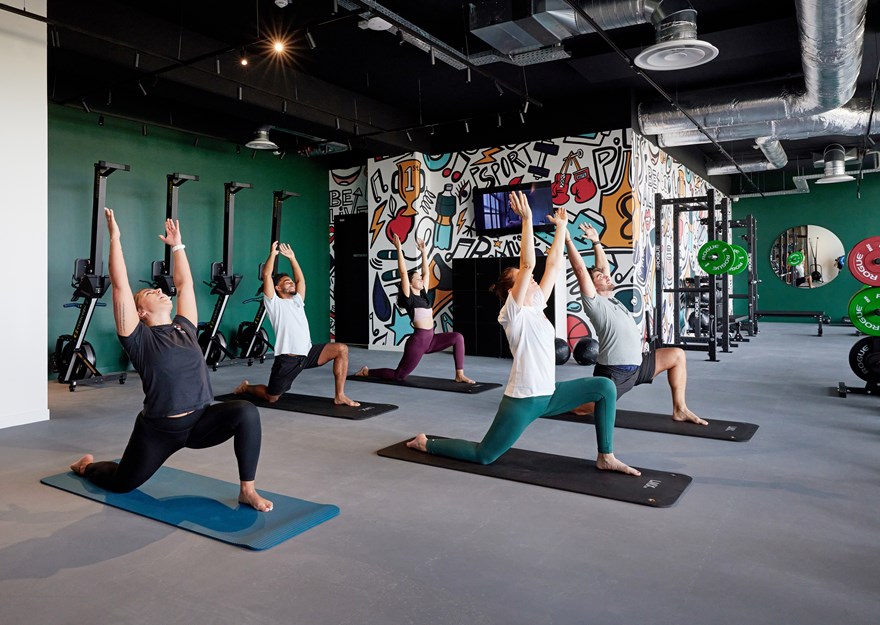 Cooking & patisserie workshop
Learn all the secrets to making great sushi, dim sum, blanquette, tarts, crème brulée or the latest trendy veggie dish!
Voir le détail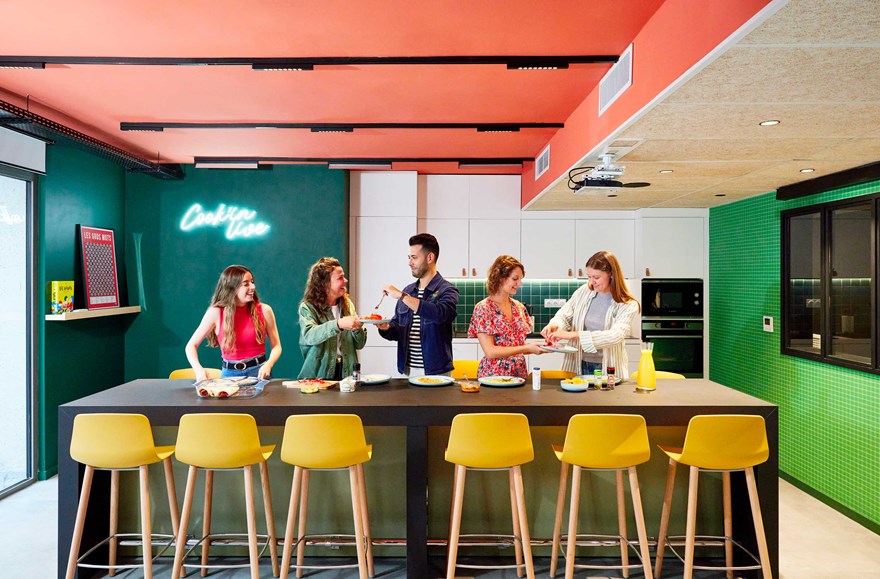 Cocktail Class
What if the next must-have cocktail was invented by you? Glugs of creativity and a splash of frivolity: that's the base recipe for our cocktail classes. And if that's not your cup of tea, you can always get the job done with a very trendy summer lemonade.
Voir le détail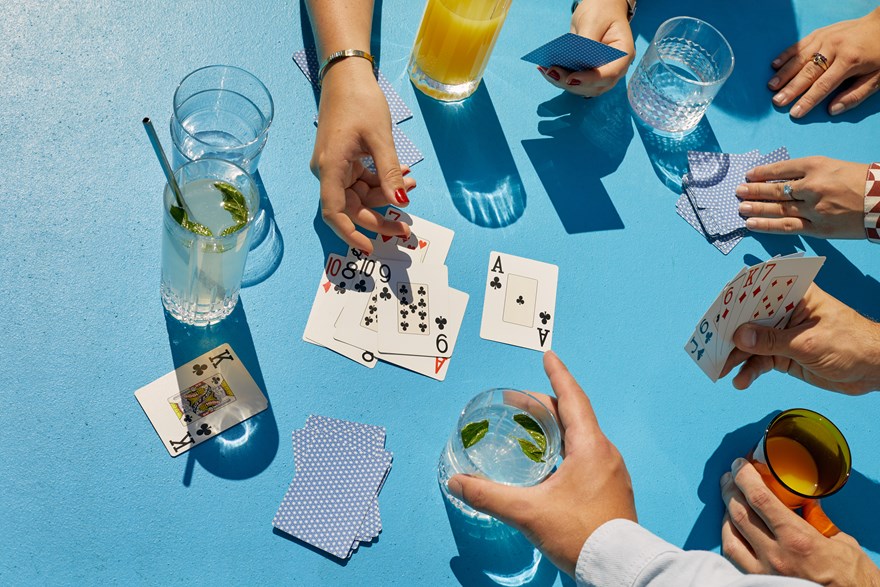 Conferences by Hife
Is there a topic you're curious about? A cause you feel strongly about and want to discuss? Take a look at the subjects covered at our Conferences by Hife to be inspired and chat with professionals and experts. #foodforthought
Voir le détail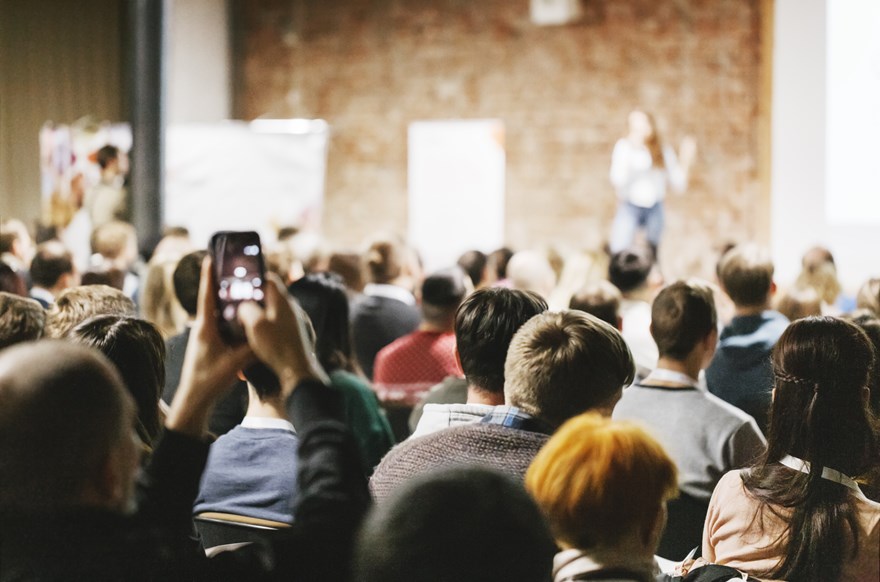 Concert Live
At Hife, we love it when things move, swing and come alive…And we always have the hottest artists around for our Live concerts at the Cooker or on the rooftop at sunset. Jazz, EDM, rock, hip-hop… live!
Voir le détail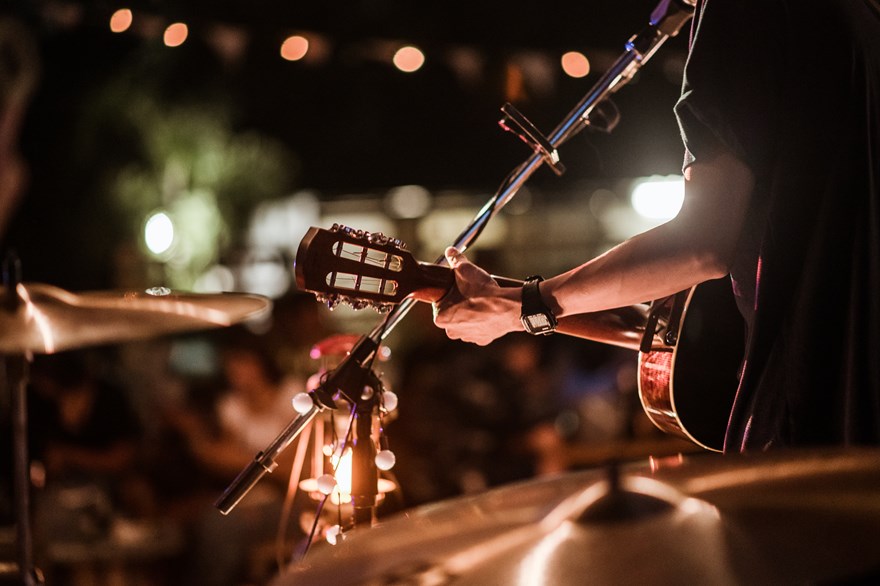 Clothes swap
Trading in second-hand items is more than a trend; it's sustainable and ethical. Empty your wardrobes and take part in the clothes swaps hosted at Hife, which are open to everyone. You will definitely make someone's day!
Voir le détail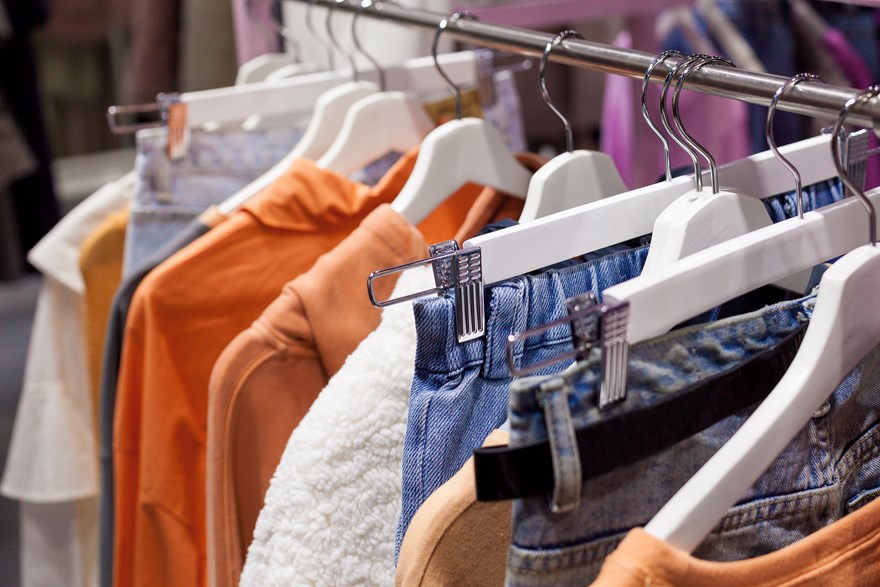 Freelance Workshop
Freelancer, entrepreneur, start-upper… Every day is a challenge finding customers, optimising your time, working alone, invoicing, and filing taxes. Our freelance workshops give you lots of handy tips to help you start a new adventure or support your existing one. Ready to start(-up)?
Voir le détail
Job dating
Do you have the skills but are lacking a little boost to get started in the job market? Take part in our Job Dating sessions and discuss your profile, projects and ambitions with recruiters in a professional yet relaxed environment.
Voir le détail
Stand'up
Are you one of those that can get the whole room laughing? Spread the joy and gain inspiration from seasoned stand-up comedians. When is it open-mic night?
Voir le détail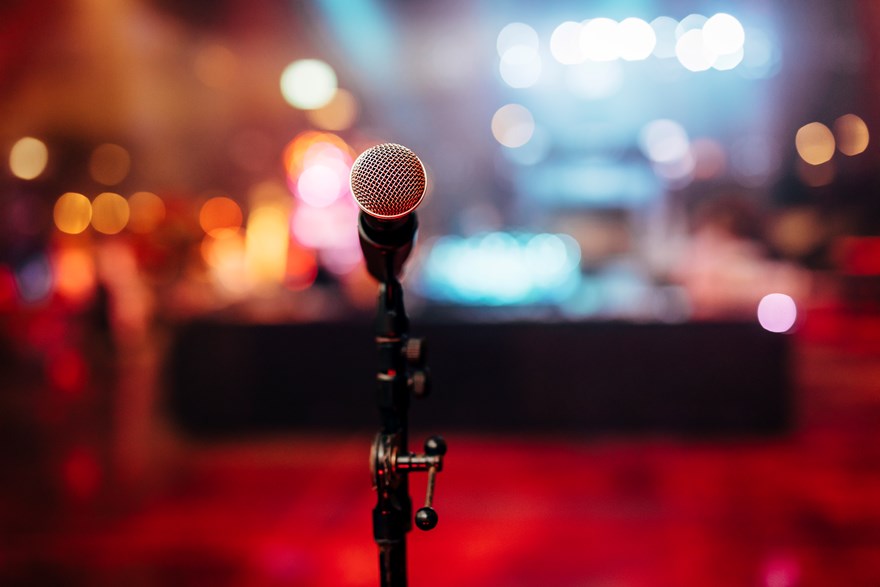 Movie night
Watching a movie on your phone will do in a pinch, but why settle for that when you can watch it on the big screen? Don't forget to bring popcorn!
Voir le détail